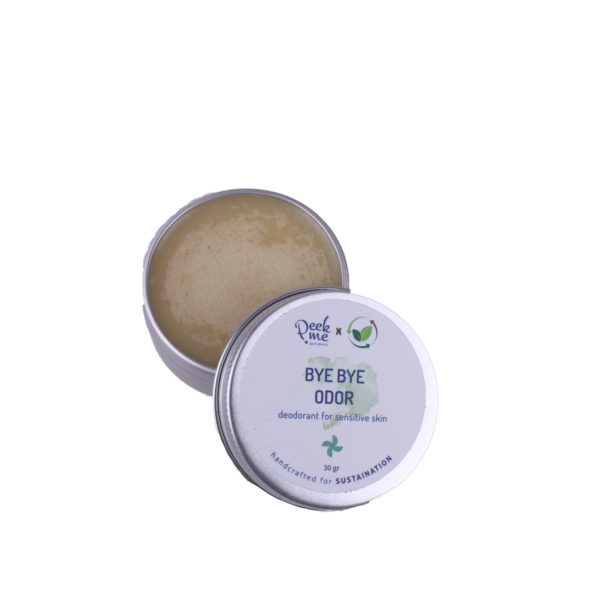 Natural Solid Deodorant
Say Bye Bye to Deodoran Konvensional yang mengandung Aluminium dan berkemasan plastik!
Natural Vegan Deodoran ini diformulasi dengan campuran essential oil yang bekerja sinergis mengurangi bau yang tidak diinginkan, mencegah munculnya bakteri, dan mengurangi keringat.
100% Vegan
100% Natural
100% BreastFeeding Friendly
100% Plastic Free
100% Palm Oil and Fossil Fuel Free
100% Zero Waste & Blue Beauty
Peringatan: Jika kamu terbiasa menggunakan deodoran komersil, mungkin akan ada reaksi penyesuaian saat Anda beralih pada produk natural. Apabila kulit mengalami sedikit kemerahan di 1-2 hari pertama, jangan khawatir.
Out of stock
You may also like…
Related products